Hneifat inaugurates the summer festival of agricultural products…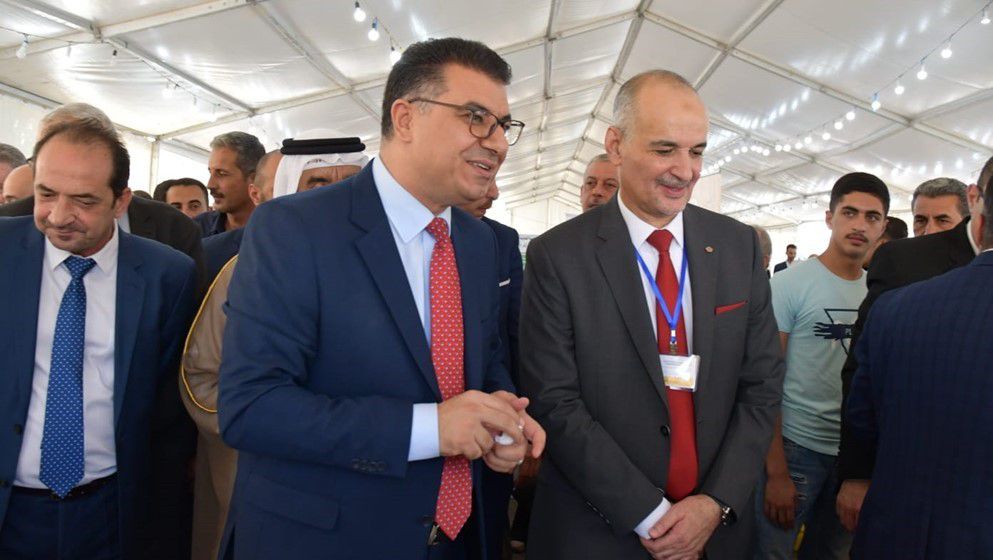 AMMAN – Agriculture Minister Khaled Hneifat, Alternate Prime Minister Bisher Khasawneh, inaugurated the Cooperative Summer Agricultural Products Festival at Al Hussein Public Parks in Amman on Thursday, attended by several ministers, ambassadors and representatives of international organizations.اضافة اعلان
Speaking at the inaugural ceremony, Hneifat said the festival aims to market local food products and industries and improve Jordan's food security, as part of a series of permanent and seasonal festivals and exhibitions. , organized by the Ministry of Agriculture, according to a schedule that aims to market agricultural products and crops.
Referring to the joint efforts of the Ministry of Agriculture and the Jordan Cooperative Corporation (JCC), he said that this partnership enabled 100 associations to participate in the festival to showcase seasonal crops, food industries and various handicrafts.
This process benefits rural communities and productive families, and helps create direct and indirect employment opportunities at the production, manufacturing, packaging and marketing stages, he noted.
The ministry has directed much of its lending plan in 2021-2022 to support food manufacturing projects and pioneering programs that support youth and empower women, which have helped associations and households in governorates and the Kingdom camps, he said.
Highlighting the mechanisms to support the sustainability of the work of the Jordanian association, he said the national plan for sustainable agriculture will help next year in this regard and spread the vision of production, manufacturing, packaging and storage of crops throughout the country, affirming the ministry's support for this policy.
For his part, JCC Director General Abdel Fattah Shalabi said the festival offers the Jordanian family the opportunity to purchase safe and secure local agricultural and food industry products directly from the producer.
Stressing the importance of public participation in the festival, he said their presence would impact rural households and support the sustainability of their work.
The JCC works to develop the work of associations to meet aspirations to achieve food security, develop governorates and create job opportunities, he noted.
The festival, which will run until next Saturday evening, brought together 100 associations and more than 300 participants and brings added value to around 1,000 Jordanian families, according to a ministry statement.
Read More National News
Jordan News