Police appeal after off-roaders damage farmland near Buxton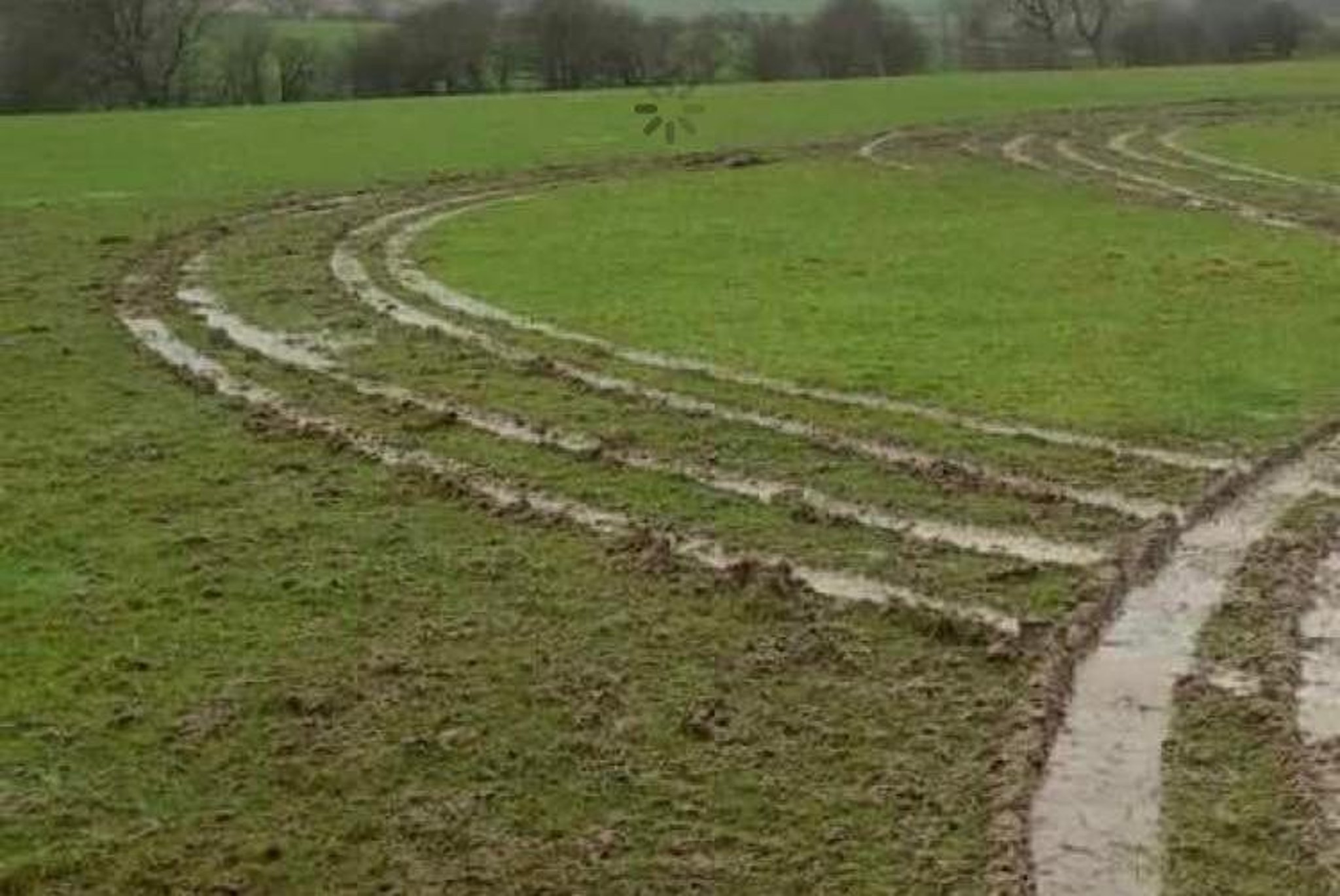 The incident happened over the weekend at Glutton Bridge and the Derbyshire Rural Crime Team are appealing for help in identifying those responsible.
They said, "Here is a call to the responsible off-road riding community. But first of all, thank you for the good work you have done over the past few days to help people at risk related to water.
"Now, unfortunately, the irresponsible morons of off-road driving are ruining the reputations of others, as can be seen in these images.
Some of the damage done to the land
"This was at Glutton Bridge near Buxton where a group of drivers had fun tearing down some farmland so if anyone has any other pictures of this land where their number plates can be read, we would love to hear from you so that we can continue to pursue them.
"Make up your own mind about the one who clearly misjudged the conditions, the capabilities of their vehicle and their own driving skills (or her, of course!). Once the water levels drop, it will be interesting to see what kind of salvage operation the owner will come up with.
Anyone with information can contact the team via the non-emergency number 101.
Read more
Read more
Images show flooding across the High Peak
One of the vehicles got stuck
Police want to find those responsible
Anyone with information is asked to contact the police on 101