Rents for agricultural land: strong variations in the EU – Products Eurostat News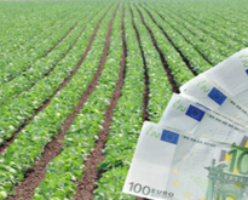 In the EU, not all land belongs to the farmer who farms it. Many farmers lease their land, as part of a short- or long-term business decision. Among the Member States for which data is available, renting one hectare of arable land and/or permanent grassland was the most expensive in Italy (on average €837 per year in 2020).
In fact, among the EU regions for which data is available, the highest rental prices for this type of agricultural land in 2020 were recorded in the Italian region of Friuli-Venezia Giulia (on average €1,714 per hectare), where it was slightly more than double the national average.
This information comes from data on agricultural land rents published today by Eurostat. The article presents some findings from the more detailed Statistics Explained article.
Source dataset: apri_lrnt
In 2020, renting farmland was the cheapest in Slovakia, with one hectare costing an average of €57 for the year, although the cheapest regions in the EU for renting farmland were Central Norrland and Upper Norrland in Sweden (both €34 per year) .
In all EU regions for which data are available, renting permanent grassland was cheaper than renting arable land.
For more information:
Methodological notes:
In this article, agricultural land refers to arable land and/or permanent grassland.
Agricultural land rents refer to the rental price of one hectare of agricultural land during the reference period (one calendar year). The rental price must be collected from agricultural holdings that rent the land for agricultural purposes (rental price paid).
Netherlands and Norway: 2019 data
Belgium, Greece, Poland and Romania: arable land only
Germany, Cyprus and Portugal: data not available
In the text of this article, the names of the regions are in English.
To contact us, please visit our user support page.
For press enquiries, please contact our Media Helpline.