The Paris Agricultural Society elects its new president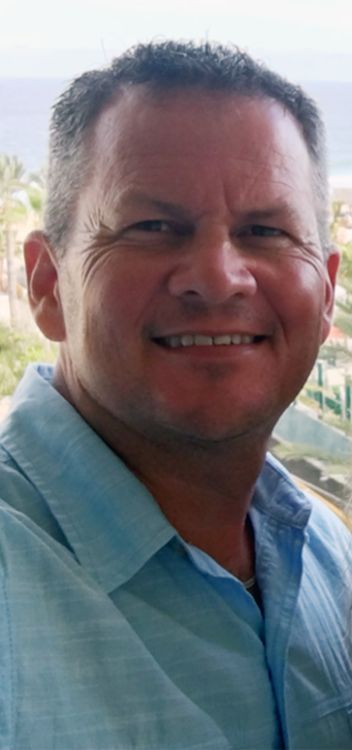 Content of the article
PARIS After more than a decade of involvement in the Paris Fair, Jay Wood has taken on a new role.
Content of the article
Wood was recently elected president of the Paris Agricultural Society, after serving as first vice-president.
He succeeds Ross Miller, who completed his two-year term in 2021 and remains on the executive as past president.
Wood said he first got involved with the company a dozen years ago when a manager asked him to help with security at the annual fair.
"I said, 'Of course,'" he said.
"After spending five days in the field and seeing all the volunteers working hard to make everyone's visit a good experience, I told him if he needed any help next year to keep me in mind. .
"I really enjoyed it and I've been a part of it ever since."
As chairman, Wood said he expected to spend more time talking with people planning various aspects of the fair, which was held amid pandemic restrictions last year after it was scuttled. in 2020.
"In my next two years, I'm just going to get the fair back on track," he said. "We really haven't had a good normal fair for two years now."
Wood noted that about 150 volunteers help organize the fair.
"There is always a lot to do and without the volunteers we could not organize a successful fair," he said. "They are crucial and we want to make sure we continue to have a strong volunteer base in the future."
The five-day fair takes place before the Labor Day long weekend. The 2021 event drew just under 34,000 people, while the last pre-pandemic show in 2019 drew 50,000 visitors.
Content of the article
Wood said last year's event saw "huge crowds" halfway through.
"I guess that shows us that people really needed to get out and are enjoying the fair," he said. "We hope this continues through to this year's fair and into the future as we strive to emerge from the pandemic."
Residing in Paris, Wood never owned a farm.
But growing up, he spent a lot of time on a relative's farm in Markham, Ontario.
"I remember my dad telling me to pack the car we were going to the farm for the weekend and I couldn't pack my bags fast enough," Wood said.
The other members of the executive are: first vice-president; John Stuart; second vice-president; Matt Stuart; general manager, Sheldon Grech; crafts chair, Valerie Stone; Treasurer, Tracy Hussey; and Executive Director, Cheryl Muir.
twitter.com/EXPVBall