Ukraine exported 44% of its agricultural products to Asian countries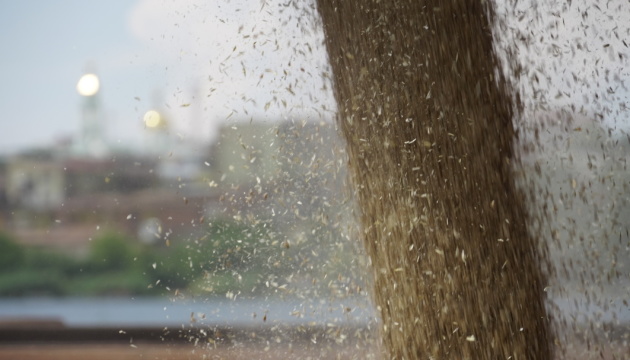 Asian countries are the main importers of Ukrainian agricultural products, accounting for 43.9% of total exports.
"Nearly 2.37 million tons of agricultural products have been exported since the first departure of the ship with Ukrainian foodstuffs until now. In particular, 54 ships loaded with 1.04 million tons went to Asian countries, 32 ships loaded with 0.85 million tons – Europe and 16 ships delivered 0.47 million tons – Africa ", posted the Ukrainian Ministry of Infrastructure on Facebook.
It should be noted that the largest grain shipments to African countries were exported to Egypt – eight ships (192,000 tons), Sudan – three ships (115,000 tons), Kenya – one ship (50 000 tons), Algeria – one ship (44,000 tons), Somalia – one ship (29,000 tons), Djibouti – one ship (23,000 tons) and Libya – one ship (16,500 tons).
In addition, two ships chartered directly by the UN World Food Program have already left as part of the aid to the population of Africa which, according to the UN, is on the brink of humanitarian catastrophe. The ships carry more than 60,000 tons of wheat for the populations of Yemen and Ethiopia.
Thanks to UN partners, an additional 190,000 tons of cereals have already been purchased for export to African countries.
In general, within the framework of the WFP, 280,000 tons of agricultural products will be exported from Ukrainian ports in the near future to fight hunger. The nearest WFP-chartered vessel is the bulk carrier KARIA ANGEL, which is currently under inspection in Istanbul. After inspection, it will arrive at the seaport of Chornomorsk to load 30,000 tons of wheat.
The Ministry of Infrastructure notes that the Grain and Food Transport Security Initiative, signed by Ukraine, the UN and Turkey, does not include restrictions on export destinations. "Together with UN Secretary-General Antonio Guterres, we call on other states and private investors to join in supplying cereals for the people of Africa. Together, we can significantly increase the volume of supplies of agricultural products and effectively counter the global food shortage. In particular, the US Secretary of State Antony Blinken has already announced the allocation of 68 million dollars for the purchase of cereals for the needs of Africa", indicates the ministry.
It is pointed out that any statement by senior Russian political leaders aimed at restricting the export of Ukrainian food is an undisguised use of the famine tragedy for political purposes and another manifestation of cynicism, lies and the barbaric nature of modern Russia.
oh