UW-River Falls Agricultural Engineering Program Receives ABET Accreditation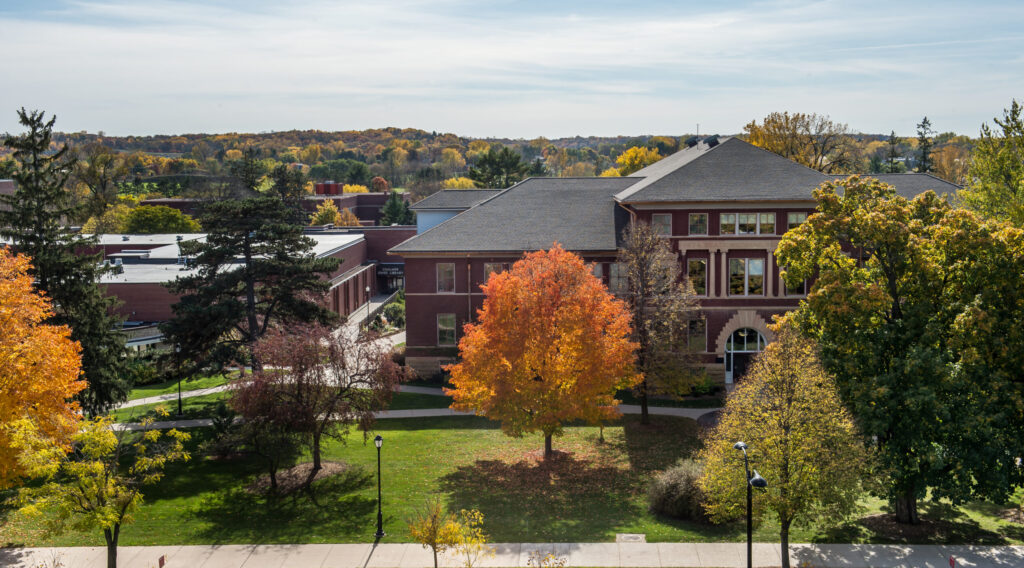 The University of Wisconsin-River Falls bachelor's program in agricultural engineering has been accredited by the Engineering Accreditation Commission of ABET, the global accreditor for college and university programs in applied and natural sciences, computer science, engineering, and technology engineering.
ABET accreditation ensures programs meet standards to produce graduates ready to enter critical technical fields that pave the way for innovation and emerging technologies and anticipate public welfare and safety needs.
"Achieving ABET accreditation was not an end goal for our program, but represents an important milestone as we continue to grow our engineering program," said Joel Peterson, chairman of the engineering technology department. agricultural. "The ABET accreditation also represents confirmation of the hard work our faculty do daily to provide exceptional engineering education and the commitment of the UWRF administration to engineering on this campus."
Sought after worldwide, ABET's voluntary peer review process is highly respected as it adds critical value to academic programs in technical disciplines, where quality, accuracy and safety are of the utmost importance. .
Developed by technical professionals from ABET member companies, the ABET criteria focus on what students experience and learn. ABET credentialing reviews cover curriculum, faculty, facilities and institutional support and are conducted by teams of highly qualified professionals from industry, academia and government with expertise in ABET disciplines.
ABET is an ISO 9001:2015 certified non-profit, non-governmental organization. It currently accredits 4,361 programs at 850 colleges and universities in 41 countries and regions.
More information about ABET, its member societies, and the accreditation criteria used to evaluate programs can be found at www.abet.org.
"I appreciate the hard work of Dr. Peterson and his colleagues in developing the Agricultural Engineering program and completing the ABET accreditation process," said Dale Gallenberg, Dean of the College of Agricultural Sciences, food and the environment. "The launch of the first engineering program at UWRF once again demonstrates our strong commitment to providing excellent opportunities for students and meeting the needs of employers and industry."
The agricultural engineering program at UW-River Falls has six faculty and offers options in machinery systems, natural resources and environmental systems, and food and processing systems. Graduates have started successful engineering careers with companies like Polaris Inc., The Toro Company, WSB Consulting Engineers, Symbiont, and many more.
"Graduating from an ABET-accredited program will better position our students to get a great job to kick-start their careers," said UWRF Chancellor Maria Gallo. "Our students will be sought after all over the world."
For more information on UW-River Falls and their bachelor's program in agricultural engineering, visit https://www.uwrf.edu/programs/agricultural-engineering.
---
Written by UW-River Falls
Link to original story: https://www.uwrf.edu/News/Agricultural-engineering-program-receives-ABET-accreditation.cfm