Vietnamese agricultural products go online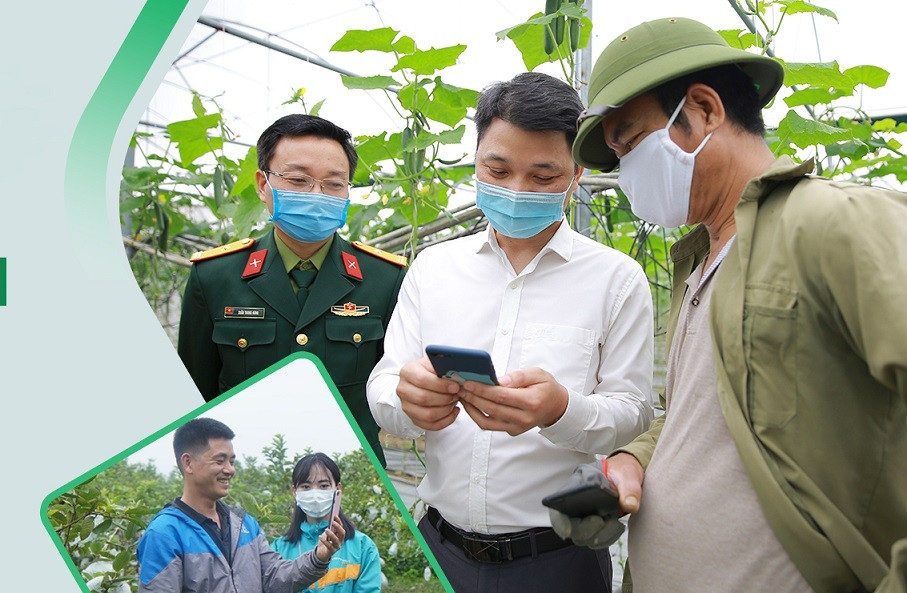 According to a report by the Vietnam E-commerce Association (VECOM), as of March 2022, 44 of the country's 63 provinces and cities have built their own e-commerce platforms.
Most of these platforms are developed and managed by local Industry and Trade departments. In particular, up to 75% of these platforms use national domain names. Funding for the construction and operation of these platforms comes mainly from the state budget.
According to VECOM, most e-commerce platforms built and operated by local governments are inefficient, with low transaction numbers, poor product mix, outdated technology and a lack of support services such as marketing. , payment and order fulfillment. Most of these platforms are just websites providing information about sellers and products.
One of the main reasons why e-commerce platforms operated by local governments operate inefficiently is the scarcity and weakness of e-commerce human resources. Many localities do not have staff trained in e-commerce.
Trinh Khac Toan, an expert in this field, said that many platforms lack specialized staff and product and brand strategy, and lack understanding of target market regulations, especially when introducing goods in international markets.
Ms. Tran Nhu An – Competitiveness Advisor and IPSC Project Manager for the United States Agency for International Development (USAID) – said that most companies, especially small ones, cannot compete with their global competitors, have not yet met the needs of users, and the quality and design of domestic products do not make a difference.
In Vietnam, there is still a digital divide related to gender and geographical area. Most transactions are made in Hanoi and Ho Chi Minh City. Furthermore, despite relatively high smartphone coverage, digital knowledge and skills are still a barrier to entry for women and ethnic minorities into the field.
Leverage your strengths
While many provinces have set up their own e-commerce floors, Hanoi and Ho Chi Minh City, the two major e-commerce localities have said no to operating their own local e-commerce platforms. Instead, they take advantage of professional e-commerce trading rooms.
The northern province of Bac Giang is the most successful example in selling their agricultural products on e-commerce floors. Through e-commerce platforms, this province has sold more than 48,000 tons of oranges; 36,000 tons of pomelo, 4,000 tons of apple cinnamon, more than 60,000 tons of pork and around 17,000 tons of chicken and a variety of agricultural products… in the last months of 2021 and the first months of 2022.
Deputy Minister of Information and Communications Pham Anh Tuan said that as a focal point for the implementation of the national digital transformation program, accompanying the Ministry of Agriculture and Rural Development to promote the development of the Agricultural Digital Economy, on July 21, the Ministry of Information and Communications issued Decision 1034 approving the "Support Plan for Agricultural Producer Households on Electronic Commerce Platforms, Promoting the Development of the Digital Economy agriculture and rural areas".
The National Digital Transformation Program endorsed by the Prime Minister in June 2020 identified agriculture as one of eight priority sectors and areas for digital transformation. With the aim of training digital skills, e-commerce business skills and promoting new distribution channels, expanding domestic and international markets, the 1034 Plan has the participation of Vietnam Post with its Postmart floor and Viettel Group with its voso platform.
In addition to being linked to the portal of the ministries of agriculture and rural development, industry and trade, the portal to support agricultural producer households on the e-commerce floors has also introduced the advice for households of agricultural producers to exchange and promote products on commercial e-platforms.
According to the Metric study, Vietnam became the second largest e-commerce market in Southeast Asia in the first half of 2022, behind Indonesia. Vietnam's e-commerce market is expected to grow strongly and reach a value of US$39 billion by 2025.
According to the SYNC Southeast Asia report, Vietnam is expected to be the fastest growing e-commerce market in Southeast Asia over the next five years.
Duy Anh