Wildfires devastate farmland in Turkey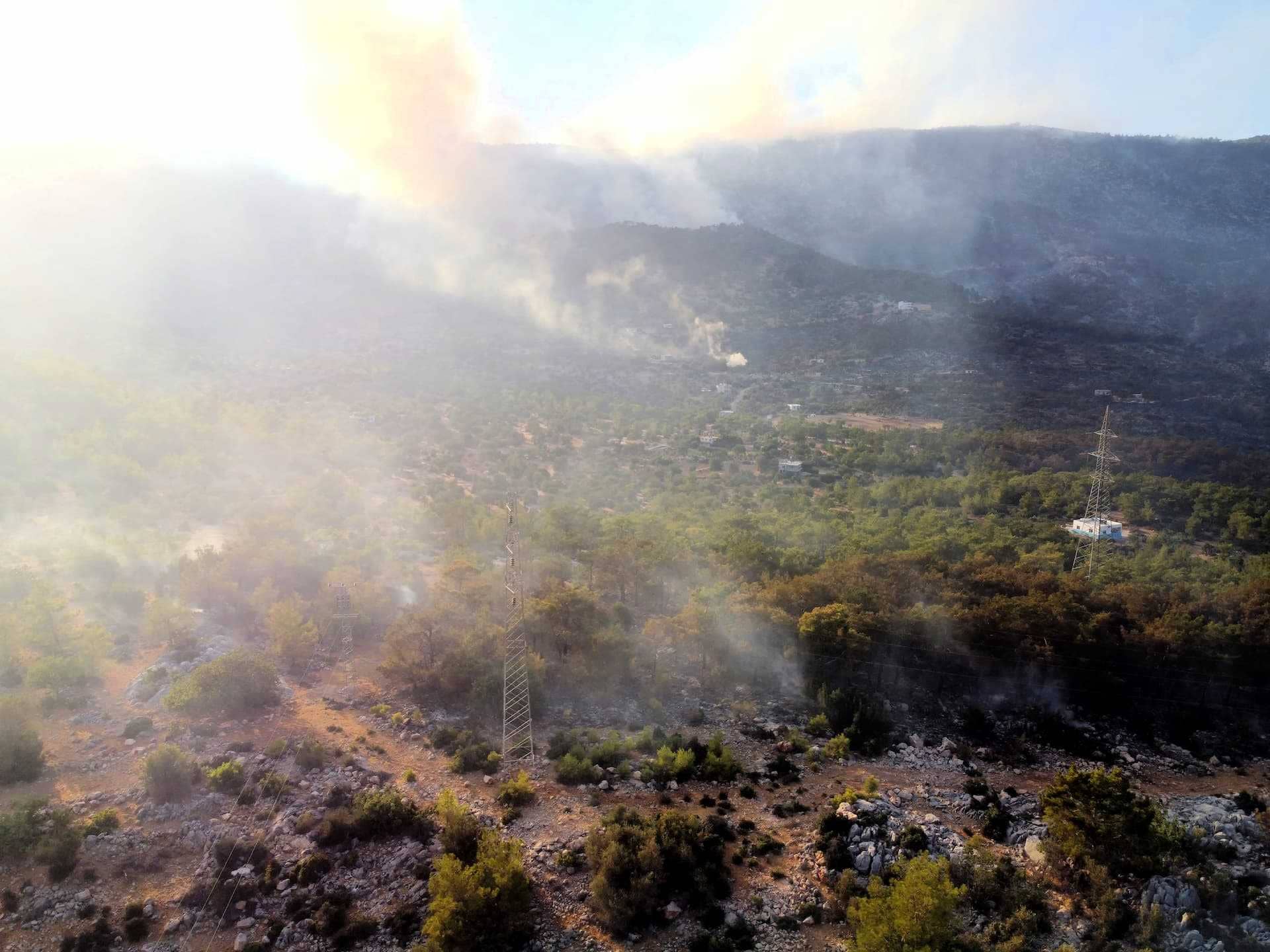 In a repeated pattern of prolonged drought and scorching temperatures that have emerged in several countries across the Mediterranean basin, raging wildfires have swept across Turkey's southern and southwestern coastal regions.
Burning for more than a fortnight, the fires have claimed human lives and decimated forests, agricultural land and livestock.
It only took a few minutes for many houses to go up in flames. It was useless to try to intervene. Houses, olive groves, animals and tractors turned to ashes in no time.
More than 290 fires have broken out across the country in recent weeks. The provinces of Antalya, Muğla, Adana and Mersin were heavily affected and thousands of residents and tourists were evacuated from villages and resorts like Marmaris and Bodrum.
See also:Just when olive oil tourism was all the rage in Turkey, the pandemic hit
A total of nine people lost their lives and hundreds were hospitalized with respiratory problems.
Around 160,000 hectares of forest, farmland and crops have been burned down so far. Thousands of cattle, sheep, poultry and beehives also perished in the flames.
The damage caused had a detrimental effect on local farmers in the burnt areas of the country.
HAKKARİ ŞEMDİNLİ YANIYOR!#Hakkari#Şemdinli by yanıyor duyun! 🔥 🔥 🔥😡

#Şemdinliyanıyor#OrmanYangınları
pic.twitter.com/FyaIj9lGs8

— ERDEM CİZRELİOĞLU (@elcezerimedia) August 20, 2021
In Kalemler, a small village in the province of Antalya, almost half of the houses were destroyed by the fires. A couple did not have time to flee the area and were found dead in their burnt house. The fire also wreaked havoc on livestock and trees.
"One hundred and fifty houses once stood here. After the flames reached our village, 67 of them burned," said Muhtar Cansiz, the village chief. ​"It only took a few minutes for many houses to go up in flames. It was useless to try to intervene. Houses, olive groves, animals and tractors turned to ashes in no time.
When it comes to olive oil, the areas affected by the fires are among the most productive in the country. Many olive growers saw their trees and the hard work of their lives destroyed by the flames.
In Mazi Mahallesi, a settlement in Muğla district, local farmer Necibe Köle was helpless in the face of fires that devoured the 600 olive trees she owned.
"We made a living by growing olives," Köle said. ​"I'm alive, nothing happened to my children, but my fruits and vegetables were burned. Everything was burned.
Another farmer, Necibittin Gül, said almost nothing on his property escaped the raging fires, including the centuries-old olive trees passed down to him from previous generations.
"We had a big catastrophic fire," Gül said. ​"Our very large century-old olive trees were also burned. We made olive oil and ate it ourselves, sometimes we sold it.
"We had olives inherited from our father," he added. ​"Most of them have disappeared. I can't live to see my olives grow.
"Unfortunately, our country is experiencing very serious climate changes that you often witness," said Mustafa Tan, Chairman of the Board of the Turkish National Olive and Olive Oil Council (UZZK). Olive Oil Times.
See also:A thousand-year-old olive tree destroyed by fires in Sardinia
"The forest fires of recent days are a painful indicator of this. In these fires, not only the forests burned. Our people, our wild and domestic animals and, of course, our olive trees," he added. ​"We, as the National Olive and Olive Oil Council, are continuing our research in the fire areas with our technical teams and we have not finished it yet. »
By August 12, the last major fire in Muğla's Köyceğiz district had been brought under control, Turkish Agriculture and Forestry Minister Bekir Pakdemirli said in a tweet.
"We managed to control the fire of Köyceğiz thanks to the great efforts of the heroes of the forests", Pakdemirli wrote.
Mahmut Serdar Kocadon, the head of the Bodrum Chamber of Commerce, announced that new trees will be provided to olive growers in the region to compensate for the damage caused to their olive groves.
"We want to buy new olive seedlings and restore burnt olive groves," Kocadon said. ​"For this, we will support our olive growers with saplings. We take note of our members' needs and go around to heal their wounds.
The country is also on track for a broader reforestation effort, planning to plant millions of trees until the end of the year, as Turkish President Recep Tayyip Erdoğan said.
"We will plant a total of 252 million saplings, saplings for every citizen, until the end of this year as part of the Breath for Future campaign," Erdoğan told reporters in Istanbul. ​"The government will not allow the desertification of the country and will take measures against the drought.
Erdoğan also clarified that the burned areas are safe from other uses and that reforestation will be in line with the natural flora of the affected areas.
---
---